Totem Prize
Choir of the World Totem Pole is presented to the winning choir chosen from the performance of the first place winners during the choir competitions and is awarded at the Gala Closing Concert.
During the Awards Concert, our distinguished international jury adjudicates performances from competition winners to determine the Choir of the World. At the Gala Closing Concert, the Choir of the World is awarded a seven-foot red cedar First Nation Totem Pole, hand-carved by Tla'amin carver Craig Galligos. The Totem Pole will be personally delivered at a later date by Craig Galligos and festival representatives to the village, town or city of the winning choir. A new Choir of the World Totem Pole will be carved for the following Kathaumixw Festival.
The Carver
Craig Galligos is a talented Tla'amin First Nation carver from the Upper Sunshine Coast just north of Powell River specializing in carving traditional red cedar totem poles up to 18 feet in length. He has been commissioned to carve totem poles for the city of Powell River, International Choral Kathaumixw and private enterprises. His 2014 "Eagle and Beaver" Choir of the World Totem Pole, which received international attention, now lives in the St. Stanislav Institute in Ljubljana, Slovenia.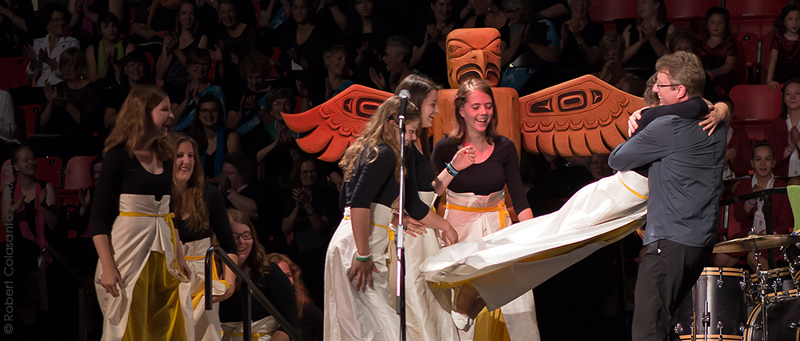 Past Winners
2016
Wah Yan College Kowloon Boys' Choir - China Hong Kong
Lesley Ka-Hei Chan, conductor
2014
St. Stanislav's Youth Choir – Slovenia
Damijan Močnik, conductor