Kodály Zoltán Children's Choir - Hungary
The members of the Children's Choir are the students of Kodály Zoltán Primary School in Komló. The school's music faculty was started in 1958 by the personal intervention of Zoltán Kodály and it has been led according to his methods. There are three choirs at the school. Since 1972 the choir has hosted of the Kodály Zoltán International Children's Choir Festival. The Kodály Choir has already sung in almost every country in Europe and in Japan as well.
The students are very enthusiastic about their trip to Canada and look forward to participating in the Kathaumixw International Choral Festival.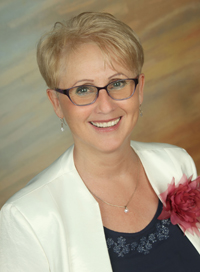 Conductor Melinda Makra

Melinda Makra was born in Komló in 1956 and graduated with a degree in Music and History in 1980. She currently teaches at the primary school she attended as a child, conducting the junior classes' choir, and since 1991, the senior classes' choir.