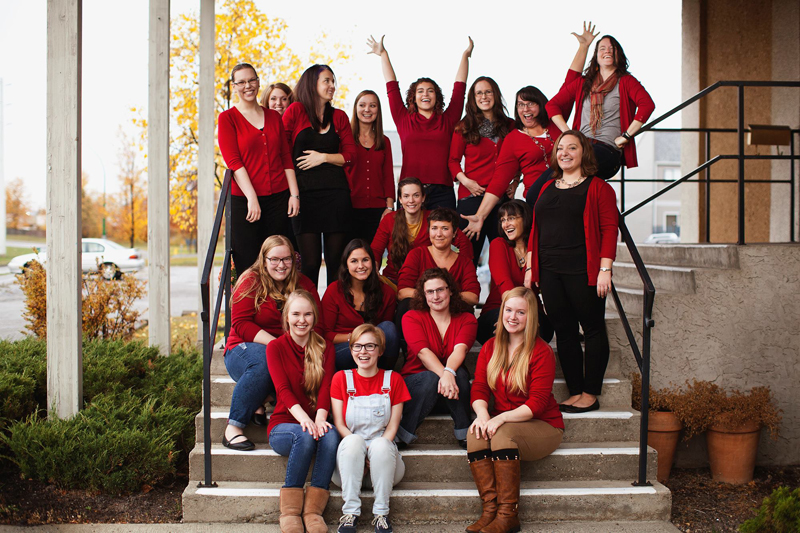 Nove Voce - Canada
Nove Voce was formed in 2005 by a group of voice students who wanted to help the Salvation Army's Kettle Campaign. That year they learned one hour of Christmas music which they sang repeatedly for several hours at various kettles and raised more than $1000.00 for the Salvation Army.
These young women enjoyed working together so much that they decided to enter the local music festival for fun and to our amazement they were selected to represent Prince George at the Provincial Festival where they were runners up. In 2007 they represented Prince George again, won Provincials and were honoured to represent British Columbia at the National Music Festival.  The majority of the year is still devoted to carolling only now we do the hospitals, Christmas parties as well as the Salvation Army Kettle Campaign.  The choir has evolved to actively promote Canadian music, Canadian composers and our local community. This is a dedicated group of young women who sing for the love it despite their busy schedules. Their ages range from 18 and up.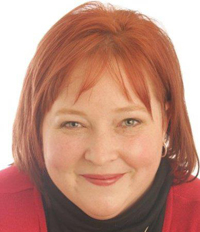 Conductor Robin Norman

Robin studied voice at the University of British Columbia where she was privileged to sing with The UBC Singers under the direction of James Fankhauser and UBC Opera Company directed by French Tickner.  Robin runs her own voice studio and choir (Nove Voce) in Prince George B.C. She most recently has appeared HMS Pinafore 2007 –as Cousin Hebe, with the Prince George Symphony Orchestra and Enchainment Productions.  Nunsense the Musical as Sister Amnesia 2006 and reprised the role in Nunsense 2 - The Second Coming 2007. She has kept busy as musical director for Guys and Dolls summer 2007 and Hello Dolly summer 2006.  Robin's pride is her students who have gone on to be great teachers, performers and musicians. Robin is active on the board of the local music festival; she is also a board member for Performing Arts B.C., a director of the Federation of Canadian Music Festivals, and an active adjudicator throughout the Northwest.