Wah Yan College Kowloon Boys' Choir - China Hong Kong
Established in 1955, the school choir has become one of the most celebrated boys' school choirs in the territory. Under the baton of the current conductor - Mr. Lesley Ka-Hei Chan, and his predecessors - Mr. Sit Wai-cheung, Mr. Lee Tak-kuan and Ms. Agnes Hwang, the young choristers have been participating in a wide range of large-scaled singing activities. Recent performances include RTHK's Christmas Concert in the Park, Shanghai World EXPO, World Choir Games (Zhaoxin and Cincinnati and Busan (Korea) Choir Festival.
The choir has won Gold Medal in the 2008 HK International Youth & Children's Choir Festival and 6th World Choir Games (Male Youth Choir); championship in the 9th Busan Choir Festival (Equal Voice Category) in 2010; great success in the 2011 3rd HK International Youth and Children's Choir Festival – Champions in Youth Male Choirs, Youth Mixed Voice Choir, Overall Grand Champion of the Festival and The Best Conductor (awarded to the student conductor, Mr. Ronald Yeung). In 2012, the choir won two Gold Medals at the 7th World Choir Games (Male Youth Choir and Musica Sacra). The Senior Choir has also won the championship at the marks of 96 in the Boys' Choir (Foreign Language) category in the HK Schools Music Festival in 2013 with Veljo Tormis's Incantatio Maris Aestuosi.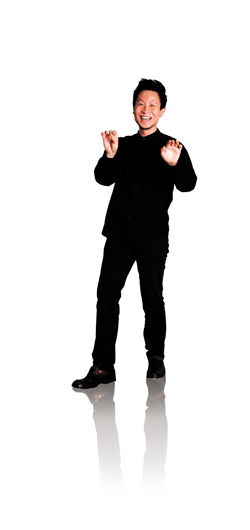 Conductor Lesley Ka-Hei Chan

A graduate of the University of Hong Kong, Lesley Ka-Hei Chan studied under the tutelage of Prof. Karl Kügle in musicology and Prof. Joshua Chan in composition. He gained his MMus in Historical Musicology from the University of London under the supervision of Ms. Noëlle Mann, leading scholar and archivist of the Serge Prokofiev Archive. In 2008, he studied Professional Diploma in Music (composition) at the Hong Kong Academy for Performing Arts under Mr. Law Wing-fai. He is currently completing his DMus at the Chinese University of Hong Kong under supervision of Prof. Wendy Wan-Ki Lee.
His choral conducting teachers included Prof. Leon Shiu-wai Tong and Mr. David Cooper. Currently, Lesley is serving in the Music Sub-committee, Hong Kong Schools Music and Speech Association, Excom of the Hong Kong Treble Choirs' Association and Conductor-in-residence of the HK Pro-Musica Society. He has been leading the Wah Yan College, Kowloon Boys' Choir in many performances and competitions both local and international.