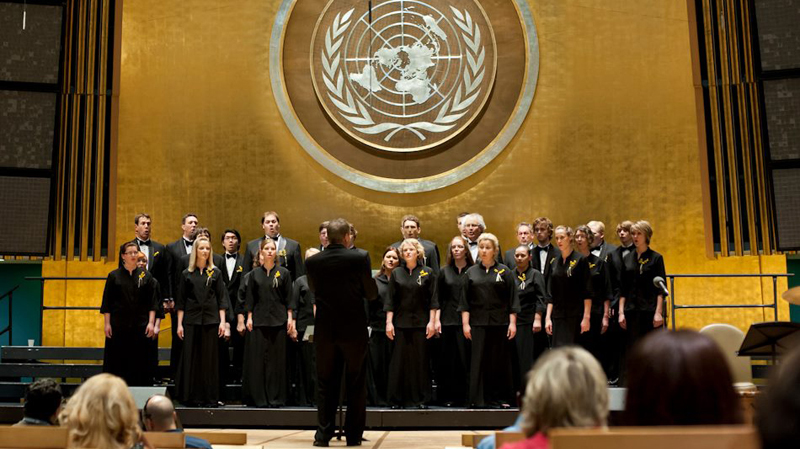 Echology: The University of Newcastle Chamber Choir - Australia
Echology is the University of Newcastle's multi-award winning chamber choir. It was established in 1995 under the direction of Dr Philip Matthias. The choir brings together UoN staff and students, along with members of the community, who share a love of singing and performing a challenging and varied repertoire from the Renaissance to now.
With numerous wins in national and international competitions, performances in the world's great cities and venues, along with the release of 8 CDs, Echology continues to delight to audiences both in Australia and abroad.
For the past 34 years, Philip Matthias has nurtured choral music in Newcastle. Firstly, at Christ Church Cathedral, and subsequently at UoN Newcastle Conservatorium Philip has developed a vibrant music community. He has achieved many national and international awards as a choral conductor, composer, organist, teacher and researcher.