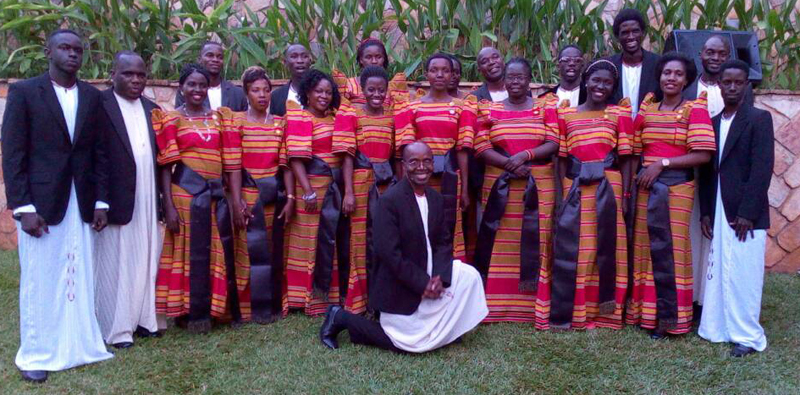 Pan African Choir - Uganda
PACU was founded by Simon Yiga in 2013 with more than a bigger dream for unity, aimed at encouraging and strengthening Africa's ethnic music that's culturally unique and different from any possible extinction.
The Choir constitutes a team of very talented music lovers dedicated to transforming Africa's global opinions about its diversified cultures. Since its formation, the Choir has successfully performed in Uganda, Bujumbura, Italy and France. Their repertoire includes music from Uganda, the rest of the African Continent as well as other global music styles. The focus is on contemporary and traditional styles.
Simon Peter Yiga is a seasoned Musician who has contributed enormously to music education within the East African region for over 40 years. He co-founded of Kampala Music School for which he was Executive Director for 12 years. As a Rotarian, he has worked with Rotary to set up successful music programs.