Ragazzi Young Men's Ensemble - USA
Young Men's Ensemble is Ragazzi's main chorus for changed voices. The group performs its own repertoire for tenors and basses, and may sing with the trebles to provide lower voice parts for mixed choral music. Ensemble members are expected to exhibit the highest standards of musicianship and professionalism, to perform publicly, and tour every year.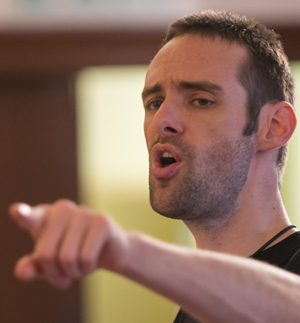 Jesse Buddington, Director of Ragazzi's Young Men's Ensemble, began singing at the age of six with Ragazzi Boys Chorus. Jesse earned a degree in vocal music from UC Santa Cruz, with an emphasis on early music. He regularly performs in operatic roles as both a tenor and countertenor and currently sings with Ragazzi's alumni ensemble, Ragazzi Continuo. Jesse maintains a private voice studio and has taught workshops in vocal sight-reading and early vocal techniques. When he isn't singing or talking about singing, Jesse oversees the music licensing operations of Loudr.fm.