Örebro Chamber Choir - Örebro, Sweden
The Örebro Chamber Choir, based in Örebro, Sweden, was founded by Lennart Spångberg in 1961. In 1983, Fred Sjöberg took over the conductor position and in 2020 he celebrates his 37th year as the choir's director. The choir consists of approximately 40 singers aged 20-70 from all walks of life. The mix of ages and backgrounds greatly contributes to the choir's special sound.
The choir's goal has always been to be one of Sweden's best amateur choirs. The Örebro Chamber Choir strives to sing a wide variety of repertoire: from early renaissance to modern contemporary, classical to jazz, sacred to secular. Over the years, the choir has collaborated with several major conductors and musicians, such as Eric Ericson, Tönu Kaljuste, Ward Swingle, Helmuth Rilling, and Nikolaj Znaider among others. The Örebro Chamber Choir has recorded a number of albums and has performed on both Swedish radio and television several times. In recent years the choir has been featured in TV4's annual Christmas concert- performing outdoors to an audience of 25,000 and also broadcast on TV on Christmas Eve throughout Sweden.
The Örebro Chamber Choir has participated in a number of choral competitions and tours both nationally and internationally. They have travelled to Spain, France, Latvia, Germany, China, and Greece, and have been artists in residence at choir festivals in the United States and Canada, including Kathaumixw in 2000. The choir enjoys a strong connection with Canada, as they performed the European premiere of Larry Nickel's Requiem for Peace in 2014. Nickel composed an additional movement in Swedish for the choir, and they had the honour of performing the world premiere of this movement. Since the premiere, the Örebro Chamber Choir has had the pleasure of singing Requiem for Peace in Germany and Greece.
In recent years, the choir has collaborated with the Swedish Chamber Orchestra (also based in Örebro), led by Thomas Dausgaard. They have performed Beethoven's 9th Symphony (2013), The Reformation Symphony (2014), and Missa Solemnis (2017), Mendelssohn's Midsummer Night's Dream (2015), and Hans Ek's Tribute to Björk (2016). A recurring feature of the choir's yearly performances is the traditional Christmas concert in St. Nicolai church in Örebro. These concerts, which attract over a thousand audience members every year, have been a tradition for the choir for more than 30 years. During 2018-2020 the Örebro Chamber Choir has collaborated with both Örebro Baroque and the Swedish Chamber Orchestra on a project called "Bach to Örebro." Together they have performed many of Bach's sacred masterworks, including the Christmas Oratorio, St. John Passion, Mass in B Minor, and St. Matthew Passion.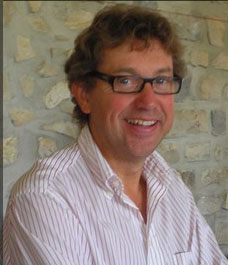 Fred Sjöberg is a gifted musician in a wide variety of genres and styles. He is conductor of the Örebro Chamber Choir and the National Youth Choir of France. In addition Fred has conducted the World Youth Choir, the World Chamber Choir and the European Youth Choir. Fred appears frequently as a tenor soloist and was a member of the famous Eric Ericson Chamber Choir for many years. In 2000, Fred was awarded "Conductor of the Year" in Sweden. Mr. Sjöberg is currently Vice President of Europa Cantat, President of the Music Commission of Europa Cantat and since 2001, Secretary of the Eric Ericson Foundation. Fred Sjöberg was recently appointed Director of the new Swedish International Choral Center in Örebro.