Robinson Singers - Fairfax, USA
The Robinson Singers (Fairfax, Virginia) are an ensemble comprised of twenty-eight high school students.  The ensemble is known for performing a wide variety of repertoire and consistently earned superior ratings at District Performance Assessments and competitions in the USA.  Additionally, each year the ensemble performs a masterworks concert which have ranged from Dan Forrest's Requiem for the Living, Mozart's Solemn Vespers, and David Fanshawe's African Sanctus.
The ensemble has participated in several international choral competitions 2012 World Choir Games (Cincinnati, USA) 2014 World Choir Games (Riga, Latvia) 2016 International Choral Kathaumixw (Powell River, BC) and the 2018 World Choir Games (Tshwane, South Africa).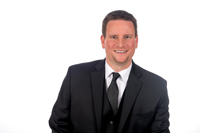 Mike Horanski began his teaching career in the Pennsylvania public school system in the fall of 1997 serving for eight years as the choral director at Dorseyville Middle School in the Fox Chapel Area School District located in a suburb of Pittsburgh, Pennsylvania. Choirs under Horanski's direction were invited to be featured performers for the National Association for Music Education Eastern Division Convention, the Pennsylvania Music Educators Association and the Eastern Division of the American Choral Directors Association.  In 2004, Mr. Horanski was nominated by the Fox Chapel Area School District as a candidate for the Pennsylvania Teacher of the Year Award.
Mike joined the music faculty of Robinson Secondary School (Fairfax County Public Schools) as the Director of Choral Activities in the fall of 2005. At Robinson, Mr. Horanski directs three high school choral ensembles, and three middle school choral ensemble.  Choirs under Mike's direction have excelled at the local, national and international level.  The choirs have participated in and earned Champions Level Gold and Silver Medals as well as Gold Diploma awards at the World Choir Games in 2012, 2014 and 2018 and participated in the International Choral Kathaumixw in 2016.
Mike served as a District Representative, was President of the Virginia Choral Directors Association from 2015-2016, is currently serving as the All-Virginia Chairperson and was named VMEA Outstanding Music Educator in 2017.  For the past several years Mike has been providing adjudicator training sessions for VCDA. 
In addition to the choral ensembles at Robinson, Mr. Horanski is the Artistic Director for the Vienna Choral Society and Director of Music at Lord of Life Lutheran Church (Fairfax Campus).